"Be Shine"
"The main focus of our company is our bespoke luxury wedding planning, design and management service. We assist our clients in creating memorable, magical celebrations that exceed expectations. Our personal approach ensures the weddings we plan are meaningful and truly reflect our clients as individuals, as couples, and states something about their shared values and sense of style."
Francesca.
"Make a wish"
"Each event, each wedding is unique and individual as our clients are. It is about creating experiences that are unforgettable. To let emotions flow, every detail must be coordinated.
We have over 12 years of experience in the luxury event industry and know exactly what is important. We accompany around 25 events and weddings a year. Our work is based on mutual trust and strong relationships."
Francesca.
Wedding Planner
Wedding Planner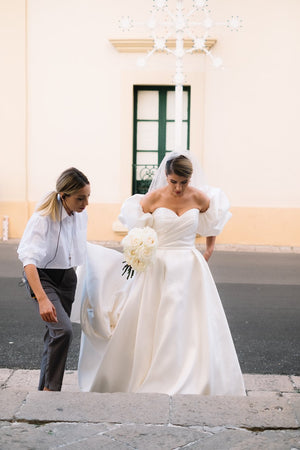 Wedding Coordinator
Wedding Coordinator
Wedding Designer
Wedding Designer
"Taking care of the bride is first a duty, then a mission...For me it is a great honour!"
Francesca.
Luxury Wedding in Italy
Planning your Luxury Wedding with us to a luxury wedding in Italy that'll leave you feeling enchanted.
"I can't promise anything for your wedding, only perfection.
Francesca.
Luxury Wedding in Switzerland
Getting married in Switzerland is a call for adventure. Here, you'll get the chance to stand at the roof of the world and recite your vows in the midst of evergreen mountains, along a crystal clear lake or beside a waterfall!
"Magic creations around the world"
Federica and Richard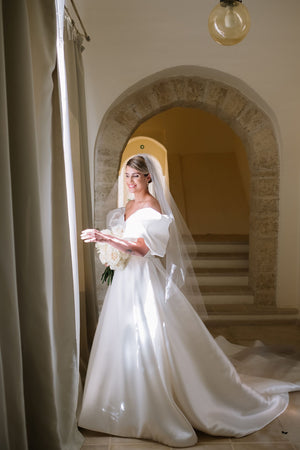 Laura and Mattew
Noemi and Stefano